Demand & Supply Balancing
Balancing your end-to-end Demand and Supply requires cohesion between suppliers, retailers and consensus planning teams. Still, most of all, it requires an accurate and explainable forecast to remove the guesswork. Quantiful brings the voice of the market to your desktop to support your market initiatives.
Demand Planning
Meeting the Market
Business context
We live in a fast-changing world of supply and demand, vulnerable to supply, environmental and economic challenges.
This compounds our risk to buy enough to hit volume price breaks but not too much as to risk overstocking and obsolescence. How do we stay balanced when our forecast horizons are lengthening at the same rate that buying volatility increases? The goal is to support suppliers, increasing customer experience while increasing cash conversion cycles.
The number of variables involved in the calculation is almost infinite, and without the help of some sophisticated technology, it's at best, a guesstimate.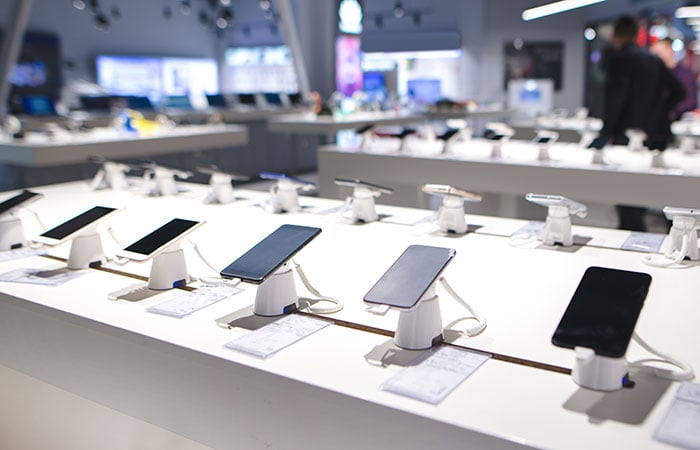 Build a more accurate outlook
Use your existing sales and Quantifuls external data libraries to build a more accurate demand outlook before committing to MoQs.
Build a more accurate outlook
Continuously forecast performance
Use your existing sales data to assess and evaluate the performance of your forecasts.
Continuously forecast performance
Intervene early, before it costs you money
Get alerts when actual volumes look like they will deviate from forecasts so you can intervene early.
Intervene early, before it costs you money
Reduce contingent liabilities
With better forecasting, you can significantly reduce your risk of contingent liabilities.
Reduce contingent liabilities
How do retailers plan today?
Typically, senior leaders build and agree on demand plans that form the basis of strategic supplier negotiations and critical resource management decisions. It's in everyone's interest to come up with the best possible demand forecast as the alternative will see relationships get tested, risk contingent liabilities, and unbalance the management resources to effect the demand plan.
No one can foretell what will happen in the future, so the planning process is, at best, an educated guess that may or may not meet the market. The question is, how do you build a better plan? Fortunately, AI can help, and Quantiful is leading the way.
The Quantiful platform is designed to process millions of data points over time to build the most accurate demand profiles and identify the precise drivers. These Demand Drivers™ surface the relationships within and across portfolios that are invisible to the naked eye. They can then be used to explain what is driving the accuracy of forecasts with information relevant to all senior participants in the consensus planning process.
The value Quantiful adds does not stop there; where there are exceptions to a forecast, you can be set up to receive trigger alerts that tell you when your sales are off plan (and likely to remain so), which allows you to intervene before issues materialise as stock problems. This is a ground-breaking idea that planners remediate forecast variance in advance of lead time dependencies.
With an accurate view of demand and supply in the same system, allowing more discipline in your consensus planning process, you can build more robust supplier relationships based on reliable data that you can't generate any other way whilst increasing market sell-through.

Spark Case Study
Spark is New Zealand's largest telco. Spark partnered with Quantiful to help navigate one of the most turbulent periods in retail history - the convergence of COVID-19 and the release of the Iphone 13
Quantiful takes your sales data, combines it with relevant Quantiful external data sets and uses the power of AI to create demand plans at a product line level by region. The Quantiful interface allows access to forecasts, which planners can adjust, ratify and agree on. The over-arching numbers are then pushed into your ERP, generating purchase orders sent to your suppliers with MoQ (minimum order quantities) overlays. The forecast can also be sent to your suppliers, production and distribution facilities.
With Quantiful, you can confidently ensure your supply chain is ready to release products to market. You can also be assured that if there are variations to your consensus plan, you will be alerted well in advance so remedies can be made.
What results can you expect?
The benefits of a better balance of demand and supply are significant. Quantiful customers experience as much as 25% improvement in planning accuracy, matched with lower contingent liabilities and increased sales volumes.
25% improvement in buying and supplying accuracy drives

10% improvement in bottom line GMROI (gross margin return on investment)

better buying

better selling

A more ready product and distribution work force

limited stock provision/reduced inventory holdings

increased stock availability
Take our AI Demand Planning Readiness Self-Assessment
Subscribe to news and product updates