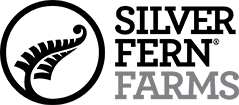 Use of Quantiful generative AI trend data to understand future consumer demand patterns
Silver Fern Farms is New Zealand's largest meat exporter, selling its products in dozens of countries worldwide. To ensure they stay on top of ever-changing market trends, Silver Fern uses Quantiful's powerful AI-generated data to understand and react to global trends that help steer the business.
.
Introduction
The meat industry is New Zealand's second largest goods exporter, generating $10 billion in export revenue in 2021, of which 90% was exported. Silver Fern Farms is the most significant player in the market, processing beef, lamb and venison at 14 different processing facilities nationwide.
Despite having in-market sales teams and many resources, export-centric organisations like Silver Fern Farms still need to build an accurate picture of consumer buying patterns in specific markets. Without deep insight into consumer preferences and buying patterns, there's a risk the business gets out of step with the market and loses business or fails to see an opportunity and misses a growth opportunity.
Business problem
The challenge for any primary producer is time. Changing messaging, packaging, etc, is relatively quick; however, changing products can take years, given the nature of farming, so getting early insight into changing demand is essential.
Since 2020, Silver Fern Farms has used Quantiful's generative AI-mediated market data to understand consumer buying behaviour and its impact on sales in key markets, including the UK, USA, Canada and China. Rather than running traditional survey-based research, Silver Fern Farms wanted consumer buying data and future trend insight that was near real-time and quantitative and that they could run repeatedly and cost-effectively.
Quantiful solution
Quantiful uses its global databases of economic, market, social and search data from each target market which, when combined with industry (including Silver Fern's own sales data), results in a picture of demand for each market and explains how those buying trends change over time.
The trend data, which is extracted using generative AI to ensure it is constantly and accurately refreshed, goes to a deep level of detail and covers a variety of demand drivers, including.
Protein trends and underlying purchase drivers
Environmental, ethical and market trends impacting demand
Silver Fern Farms and competitor product and claim data and their impact on demand
Channel trends impacting demand
An example of the data Quantiful collects from its databases is shown below. In this example, search data tracking over the last three years highlights a meaningful trend toward Korean-style beef in North America, which started to develop in April 2021 and by March 2023 was accelerating rapidly. Quantiful incorporates quantitative data and surfaces the supporting qualitative information in its analysis. It is this form of data that is also used in its Quantiful's AI forecasting software.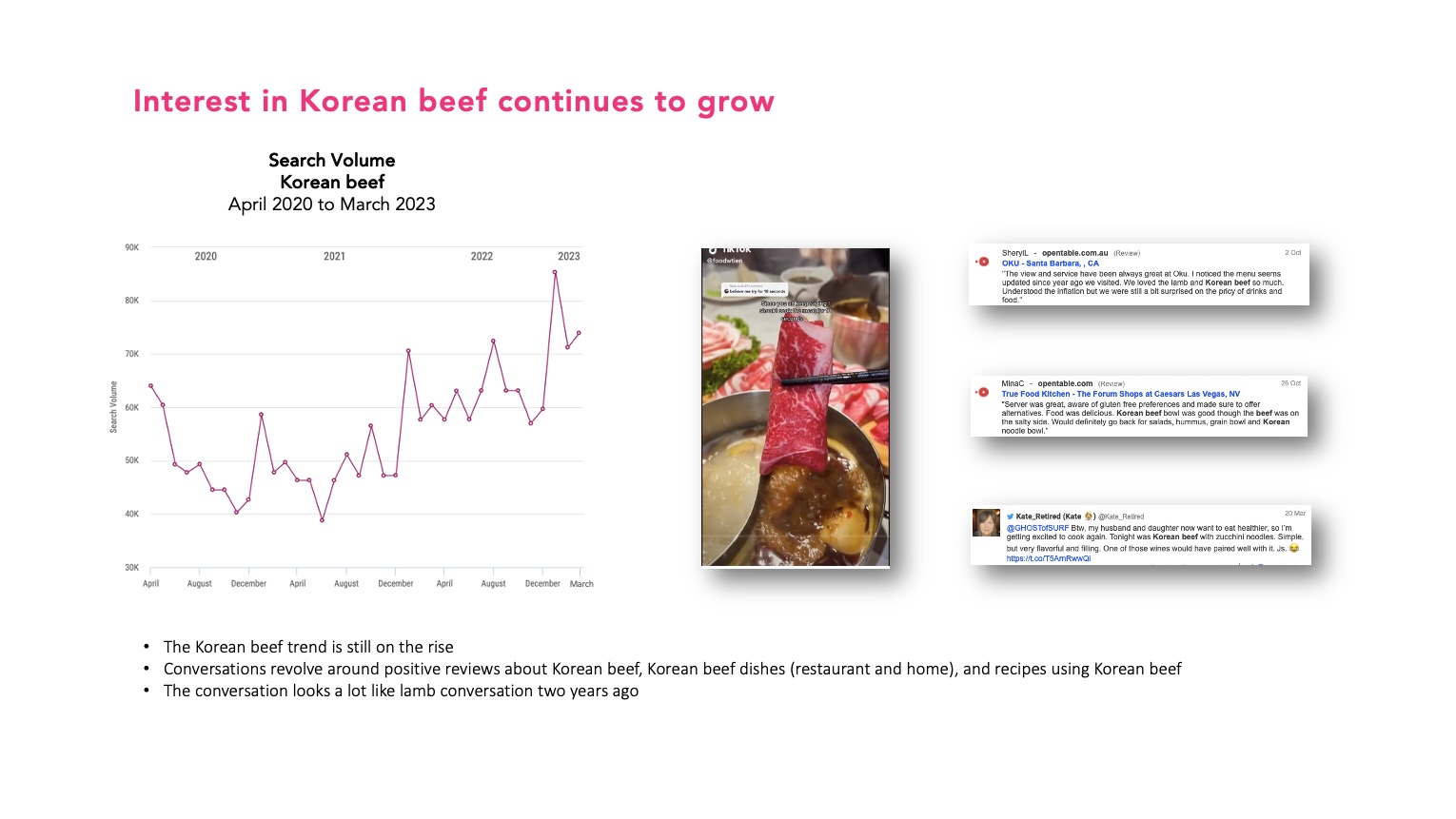 Business outcomes
Silver Fern Farms marketing, sales and production use the trend data to shape market entry decisions and messaging, assist with packaging decisions and shape long-term product/production plans.
Silver Fern Farms has aggressive long-term growth plans to sell New Zealand grass-fed products into more markets worldwide and sees Quantiful's trend data as an essential input into understanding future demand and decision-making plans.
Subscribe to news and product updates