Established in 2014, Indogal focuses on the supply of frozen, dry and processed proteins to the Indonesian market. With more than 500 B2B clients, Indogal's main focus is the beef supply, both imported and domestically produced.
They were the first company to open the export of beef from a European country to Indonesia. Their products are mostly sourced from Spain however sourcing from Australia, the USA, New Zealand and India is now growing rapidly.
Indogal is focused on the Wholesale trade and is set up to supply on a large scale ensuring good channel penetration for their partners throughout the Indonesian Territory. Their products are used by food service customers, processed meat factories, hospitality businesses such as hotels, restaurants, and cafes, and retail businesses such as supermarkets, hypermarkets and wet markets. With a promise to be "Always available, Always on time" supply chain management was even more critical than normal.
In 2020 Indogal's enterprise resource planning came under real pressure, and it was around this time, near the end of 2020, that the business undertook a full strategic review of its approach to planning.
"We analysed our strengths and opportunities in the market," president director Manuel Albores Cabo recalls of that time assessing strategic objectives.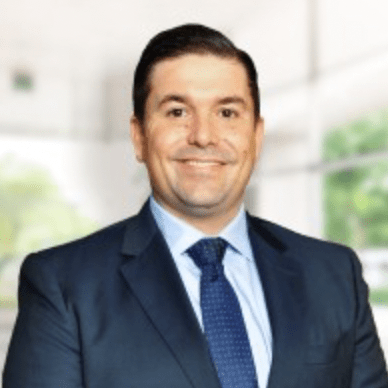 "We had been struggling in previous years with supply in the peak season and then the low season, we had oversupply problems due to pricing caused by the market being flooded by certain products. Also in the analysis, we identified certain environmental factors that impacted demand. We discovered that one of the keys for succeeding in this market was the forecast. If we could forecast properly we could purchase accordingly, and the business would thrive even further."
A significant issue was learning to navigate the difference between general trade and modern trade in a developing society still steeped in traditional markets, an environment further complicated by uncertainties in terms of regulation. This makes the general trade difficult to forecast.
"A lot of people still buy from small shops, in the traditional wet markets and common markets that have been there perhaps fifty or sixty years." Albores Cabo explains. "This is arguably the biggest centre of trade in Indonesia. They are also not necessarily well regulated and are often not legal entities – but people trust them because they assume the product is fresher. People also need to pay in cash and pay day to day according to needs. In modern trade, we can forecast better and the stability of prices is higher."
It was around this time that Indogal came into contact with Quantiful, drawn to the appeal of QU's AI powered software, with its capability to generate highly accurate product forecasts and explain what will drive demand in the future.
Indogal saw the benefits of combining QU data, encompassing economic, social, search and event data, with customer data, to produces deep, actionable insights into the consumer demand patterns which will shape Indogal's future sales.
This is especially important in the sphere of purpose-driven supply chain management, where businesses like Indogal are searching for faster action on misplaced supply, and waste of financial resources due to lack of insight into better options.
"When Quantiful mentioned artificial intelligence forecasting," Albores Cabo recalls, "I thought, this is what can give us a competitive edge, because our competitors are traditional businesses, family businesses, they do the forecasting intuitively and have been in the market forty years, and we are quite new, so we needed to cover that gap – that lack of intuition – with data. When we got in touch with Quantiful, we found that their software was totally in line with our strategic planning."
Indogal are trying to build a successful strategic framework. It is a complex market, and they are attempting to increase the accuracy of their model. Next year they will have priorities involving new product development, and expect to have the forecasting model established.
Although the meat is frozen, and there is therefore no brief window in terms of freshness or primacy of products, there are still no shortage of challenges.
"We are facing a lot of logistical constraints and supply chain disruptions, which means it can be difficult to have the products at the time promised, and that effects our forecasts, and we are struggling with the supply chain."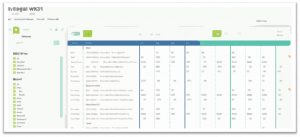 Indogal's established systems are strong, but the challenge is they are growing at 200-300% per year, and it can be difficult to catch up with the growth of the system at the scale of sales. Any process of the company can be integrated in their established open source, customisable and powerful setup; and in this context Quantiful QU will be in the framework of the forecasting. "It appeals because it is friendly to use," Albores Cabo adds.
Needing to comprehend emerging trends, buying behaviour and have an exact sense of demand, Indogal have come to the conclusion that Quantiful's QU can solve a lot of those problems.
Indogal are relatively new in the marketplace, where competitors have decades of experience, and Quantiful counterbalances this – it will not depend on any individual, and as Indogal adds or sees changes in human resources, the forecast will remain the same. "It will improve with history. That's the good thing: it will become more and more accurate, because we can input more factors, we will have more cases and situations in the market, and the machine will learn. In the end, if some of our competitors, people retire or pass away, there is a lot of dependence on that familial intuition, whereas ours will remain sustainable. We can change, generations can change, but our system will become better and better. That is why I'm betting on it, and for me it's a long-term bet."
In offering dynamic and efficient solutions for supply chain management," Quantiful," Albores Cabo says, "Is definitely a must for any company."